New York, New York - so good they ... wrote a website about it
New York Songlines: Walking Tours of Manhattan Streets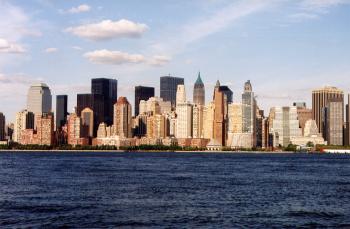 Extraordinary annotated walking guide to NYC.
"The Aboriginal Australians were able to navigate across their harsh and unforgiving land by memorizing and following the Songlines--an intricate series of song cycles that identified the landmarks that one needed to pass to get where one needed to go. These songs described how the features of the land were created and named during the Dreamtime, the timeless era when the giants, heroes and monsters that serve as totems for the Aboriginal tribes walked the earth. By singing the songs in the proper order, the Aborigines could walk across their nation's vast deserts and always know where they were."
Wonder what this has got to do with NY, eh?
(Thanks boingboing)
Posted by daen at February 28, 2003 10:47 AM | TrackBack